For all Americans, understanding the benefits of preventive care can help you stay healthy or detect issues that threaten your wellness.
In this section, we cover:
Definition of preventative health care
What is preventive health care?
Why is preventive health care important?
Prevention in healthcare saves lives and can even prevent the spread of contagious diseases. This article explores the meaning of preventive care, looks at statistics showing the importance of safeguarding your health with frequent checkups and explores the importance of preventive health care from a public health perspective.
Why is Preventative Care So Important to Public Health?
The definition of preventive health includes medical services that help prevent public health emergencies. Preventive medical care includes annual physicals and other doctor visits, well-woman appointments and regular dental care. Preventive medication includes contraception, immunizations and allergy medicine.
What Is Preventative Health Care?
Besides the items included in the preventive health definition, the U.S. Department of Health and Human Services lists the following under preventive medical care:
Tests to check diabetes, blood pressure and cholesterol
Screenings for cancer, including colonoscopies and mammograms
Counseling to help patients lose weight, quit smoking, eat healthy foods, treat depression and manage alcohol use
Well-baby checks
Regular pediatric wellness visits through age 21
Vaccinations against polio, measles, meningitis and other diseases
Prenatal wellness checks
Seasonal shots for flu and pneumonia
Why Is Preventive Care Important?
The importance of preventive health care involves the prevention and detection of life-threatening diseases. The earlier doctors find conditions like cancer and diabetes, the better your chances are for a good outcome.
Maintaining good health typically results in lower health care costs, according to an article published by Saint Louis University. Your doctor can help ensure that you stay up to date on wellness checks and screening that pertain to your unique health history.
Types of Preventive Care
The importance of preventive health care cannot be underestimated. Let's look at some of the most important ways to detect conditions such as cancer, diabetes and mental illness.
Cancer
What is preventive care when it comes to cancer? There are several screenings that detect certain forms of cancer. Your doctor may prescribe a screening to determine a course of treatment.
These screenings include:
Mammogram for breast cancer
Colonoscopy for colon cancer
PSA or digital exam for prostate cancer
Pap smear for cervical cancer.
A screening mammogram can often detect breast cancer before you can feel any lumps during a breast self-examination. Doctors recommend that women get a mammogram at age 45, and yearly exams are recommended for women over 50.
Doctors check for colon or rectal cancer during a colonoscopy. If you are at low risk, your doctor may recommend a colonoscopy at age 50 and once a decade after that — if the results are negative. The colonoscopy frequently reveals any polyps present. Removing these polyps can help prevent cancer.
There are two screenings to detect prostate problems. During the digital exam, the doctor may ask you to "turn your head and cough" as they search for signs of an enlarged prostate or lumps. The PSA test detects an enzyme with elevated levels that may indicate prostate cancer.
There is a vaccine for cervical cancer that can prevent the spread of the human papillomavirus (HPV). Receiving the vaccination at age 11 or 12 can prevent boys and girls from getting and spreading HPV. When caught early, cervical cancer can be treated, so doctors recommend getting a Pap smear once every three years.
Diabetes
According to the CDC, 7.2 million people in the U.S. have undiagnosed diabetes. Diabetes can lead to other health problems such as kidney and heart disease. Early detection and regulating blood sugar levels decrease your risks.
Get a Type 2 diabetes test annually after you turn 45. The screening tests your fasting glucose level and hemoglobin A1C.
The following results indicate that you have diabetes:
Fasting glucose levels exceeding 126 mg/dL
Hemoglobin A1C level of more than 6.5%
Mental Illness
In the U.S., mental health often isn't prioritized within the preventive health definition. Those with mental health disorders face stigma. However, there are serious consequences if you don't get help as soon as possible. Screening for mental illness can prevent criminal behavior, suicide and homelessness.
Parents can help by beginning mental health awareness before the teenage years. Diagnosing mental illness early reduces the long-term effects and the chances of a positive outcome.
Vaccine-Preventable Infections
What is preventative care involving vaccinations? Vaccinations prevent the spread of infectious diseases with serious implications. Thanks to vaccinations, most children in developed countries no longer face the complications that can arise from mumps, measles, pertussis, diphtheria and other diseases that used to afflict children.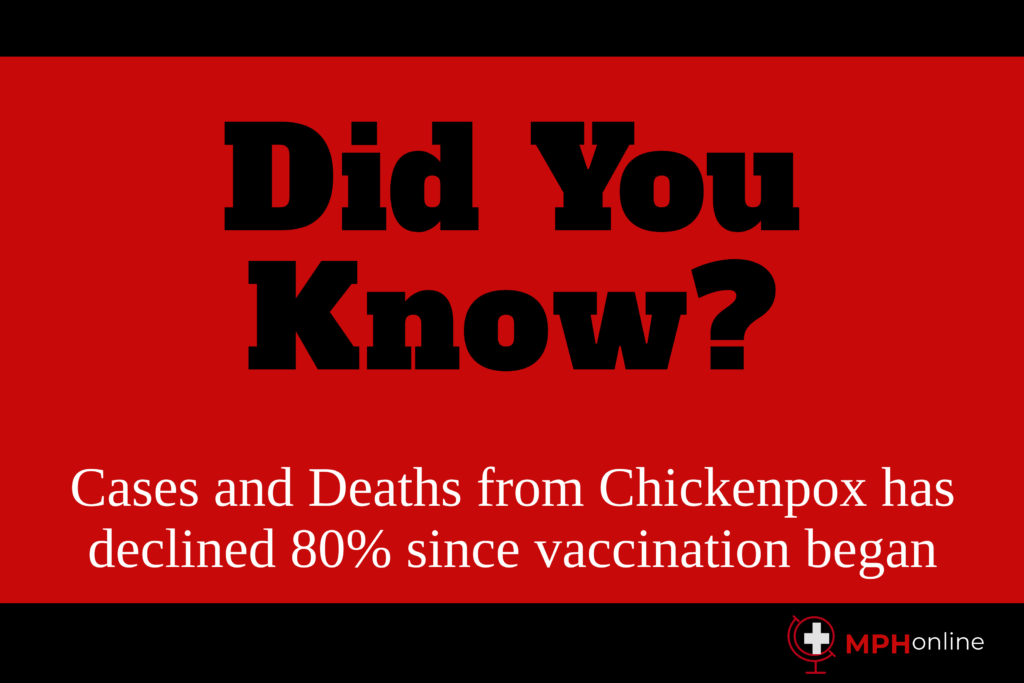 The concept of "herd immunity" refers to the vaccination of large populations for a specific disease. Over time, the disease itself can disappear. This happened with the smallpox vaccine, which eradicated the disease in 1980. The smallpox vaccine has serious side effects for some people and is no longer routinely given.
Doctors typically vaccinate children from birth to age 18 according to a standardized schedule. Your doctor typically provides you with a copy of the schedule when you come for the first vaccination. Routine vaccines currently given to children carry little to no risk of autism, according to the CDC.
As a precaution, schools and universities typically ask for proof of vaccinations prior to registering students. You may need vaccinations to prevent diseases prevalent in certain areas of the world. Some vaccines are less effective than others. While childhood inoculations can prevent you from getting the measles, the RTS, S malaria vaccine is not as reliable due to the complexity of the parasite that causes the disease.
There are many benefits of preventive care that can save lives and reduces the severity of certain diseases for individuals. Prevention in healthcare centers around finding ways to alleviate pain, suffering and death.
Preventative Care Statistics
There seems to be a real reluctance among some Americans to take advantage of preventive measures that are currently available. For instance, preventive health care statistics reveal:
While four out of five Americans have healthcare coverage, but 25% didn't receive routine checkups.
About a third of insured Americans get flu shots, even though some places to offer them for free, with or without health insurance.
Let's take a look at statistics on preventive health care that show its positive impacts.
According to the CDC, 70% of deaths in the United States result from chronic disease — and half the population has some kind of chronic illness such as cancer, diabetes, heart disease or AIDS.
Healthy People is a program under the U.S. Department of Health and Human Services. It found that routine cardiovascular exams save thousands of adults every year, while vaccines save at least 42,000 kids every year.
These stats show that a national emphasis on preventive care can prevent the deaths of many citizens and help others enjoy a healthier, more productive life. They can even help you live longer. Primary care consultations and preventive health screenings increase life expectancy, especially for patients between 30 and 49 years old.
Heart Disease Stats and Prevention Facts
Heart disease is just one example of how preventive care can reduce the risk of severe illness and death.
According to the American Heart Association:
Cardiovascular disease — strokes, heart disease and vascular disease — kills nearly 837,000 Americans every year. Early detection matters.
2,300 Americans die from heart disease each day — one person every 38 seconds.
About 92.1 million U.S. adults have cardiovascular disease or have suffered a stroke
Approximately 60 million Americans have high cholesterol levels, a significant risk factor for heart disease.
Among Americans age 20 and over, approximately two out of three are obese.
Early detection and lifestyle changes can make a big difference in preventing your condition from deteriorating. For example, smoking cessation is crucial for those with heart conditions. Those who smoke have heart attacks twice as often as those who don't. Smoking also increases your chances of experiencing a stroke. Carbon monoxide and nicotine in cigarette smoke damage your cardiovascular system.
Also, those with symptoms detected early enough can prevent heart disease by making additional changes. Losing weight eases the heart's burden of pumping blood throughout the body. Obesity is a common precursor of strokes and heart disease.
Preventive health care statistics include numbers that show the benefits of early detection and frequent screening. If you are at risk for heart disease or other chronic conditions, talk with your health care provider about ways to change your life for the better — you don't have to become another number on a chart.
Low Financial Incentives for Health Care Providers
Provider incentive is another factor impacting the low statistics on preventive health care. According to at least one study, most players are aware of the importance of preventive care services for individual clients and the overall public health. So, the underuse of preventive services may stem from a gap in implementation, not information.
Why would providers de-emphasize preventive measures that can keep chronic conditions from becoming life-threatening emergencies? Hospitals, physicians and other providers get paid more to treat a disease than to prevent it. This isn't a judgment against providers, who may be caring people intent on keeping their patients well. However, the system certainly seems stacked in favor of more profitable treatment avenues rather than promoting preventive health measures.
Preventative Care Initiatives
Affordable Care Act or ACA preventive care policies require providers on the Marketplace to cover preventive measures for adults and kids.
ACA Preventive Care Services for Adults
What is included in preventive care for adults? All ACA health plans must include a list of preventive services for adults without assigning a copay. These services apply even if you haven't met your plan deductible and include the following (partial listing):
Abdominal aortic aneurysm screening for males who ever smoked
Alcohol misuse counseling (includes screening)
Aspirin use for cardiovascular conditions and colorectal cancer for high-risk adults
Screening for blood pressure
Cholesterol screening for high-risk adults
Colorectal cancer screening (Ages 50 to 75)
Screening for Depression
Screening for diabetes (Type 2) for obese adults ages 40 to 70 years
Diet counseling for high-risk adults
Falls prevention for seniors age 65 years and over
The list of services is quite long and can be found here.
ACA and Preventive Care for Kids
ACA preventive care for children is also covered by all Marketplace health plans, and many other companies must also supply these services without charging a copayment — even if you haven't yet met your insurance deductible.
A partial list of these services includes:
Adolescent assessment for drug and alcohol use disorders
Autism screening for toddlers aged 18 to 24 months
Behavioral assessments at varying stages such as 11 months, 4 years, 10 years, 14 years and 17 years
Bilirubin concentration screening for newborns
Blood pressure screening at various developmental stages
Newborn blood screening
Screening for cervical dysplasia for sexually active girls
Depression screening typically beginning at age 12
Developmental screening for preschool kids under 3
For a full list of required preventive services for kids under ACA, click here.
ACPM Preventive Care Measures
The American College of Preventive Medicine (ACPM) is a society of 2,000 physicians committed to improving the health of families, individuals and communities by preventing disease and advancing health initiatives. ACPM programs and initiatives promote disease prevention and public health issues. In cooperation with the CDC, the initiations concentrate on improving overall health conditions.
These programs include:
Brain Health: This program educates health care providers on measures that can safeguard brain health. This includes controlling blood pressure. The tools developed assist health care professionals in assessing and referring clients to blood pressure management programs to prevent brain-related health conditions.
Diabetes Prevention: With more than 100 million people in the United States suffering from type 2 diabetes or symptoms of prediabetes, prevention is key. ACPM and the CDC are working to increase awareness of the dangers of prediabetes.
Division in Preventive Care
Prevention deters the incidence of a disease, or stops, slows or reverses the progress of an acute condition. The separation of the roles between medical providers and public health officials leads to a lack of collaboration when it comes to preventive care.
For instance, public health officials concentrate on an entire geographic area, while clinicians are mainly concerned with the patients that they treat directly. This lack of cohesion leads to poor coordination of prevention efforts. Try to choose a provider who keeps up to date on public policy and demonstrates an awareness of larger trends and research concerning your particular condition.
What Is Preventive Care in Health Insurance
What is preventive care in health insurance? Since insurance companies end up footing the bill for medical care, they are motivated to promote preventive care that eventually leads to fewer claims for chronic conditions. For example, most insurance companies may for on wellness exam per year.
Find out from your provider what you're covered for and whether the "year" goes by the calendar year or 365 days from your last checkup. By following through on preventive care services recommended by your doctor, you can catch problems early and stay healthy longer.
Final Words
After reviewing the importance of preventive care and the lack of use of covered preventive care screenings, it should be clear that patients need to advocate for their health. This includes getting your annual wellness checkups, among other services included in most insurance policies, including those found on the Marketplace and required under the ACA.
There is a systemic disconnect between the focus on treatment rather than preventive care that can save lives and improve the quality of life for millions of Americans. So, each patient must educate themselves on their right to receive screenings and tests for various chronic conditions.
There is a direct correlation between public health and preventive care services. If you suffer from a chronic condition, make sure that you take full advantage of the diagnostic and wellness services available under your insurance provider. Doublecheck with your insurer what's covered and what's not and consider switching providers if you feel that they cannot meet your needs when it comes to screening that can prevent more serious conditions.
Related Content:
30 Top Public Health Influencers