An online MPH degree offers a rewarding educational experience while providing the flexibility you may need. MPH degrees online are designed to equip students with all of the relevant skills to get a job in public health, with the addition that online MPH degrees can be completed from anywhere in the world. MPH online degrees allow students to specialize their MPH degree, learn with leading public health figures, and access dynamic educational and professional networks for career resources.
For some students and settings, getting an MPH degree online can make attainable what otherwise may be logistically impossible. Choose an online MPH degree from a variety of top MPH programs, in any number of cities, states, or even countries. Online MPH degrees have many of the same requirements — the same concepts and competencies apply, and students use both qualitative and data-driven approaches to addressed public health in online MPH degree programs.
Ranking the Best Online MPH Programs
For the MPHOnline ranking of the best online MPH programs, editors centered their research on accredited, trusted institutions across the US. Programs are ranked according to practical considerations that ensure students feel their hard work and tuition money pays off: cost, reputation, and salary potential, using IPEDS and Niche data.
1. Oregon Health & Science University and Portland State University
OHSU and PSU offers a great MPH in Public Health Practice. In fact, it's one of the best online MPH programs for busy students. Though the program is available entirely online, students also have the option of taking some classes in person. Studies cover population-wide health topics, including epidemiology and biostatistics. Students who graduate from this program move on to a wide variety of public healthcare careers.
OHSU-PSU's School of Public Health is the result of two top-quality universities collaborating for the best in academics and research. Since the spirit of collaboration makes up the core of the school, students quickly learn how to make the most of collaboration with their peers. This challenging, innovative school equips students to make tangible changes in public healthcare. PSU has been named one of the nation's most innovative schools.
Degree: MPH – Public Health Practice
2. Des Moines University
For many students, the online MPH from Des Moines University is the best online MPH degree available. It gets students ready to research and advocate, combining work on the forefront with work behind the scenes. Students learn essential skills like communication and strategy. This program recognizes the importance of public healthcare workers across all communities. Its online format means that students can fit their educations into their busy schedules.
Des Moines University focuses on educating healthcare professionals. This healthcare focus puts Des Moines at the forefront of health innovation. Students learn from highly qualified and talented professors. Each program is designed to instill knowledge and confidence as students move forward into their careers. Des Moines's online programs are just as strong as their on-campus counterparts, so students can trust that they'll receive an excellent education no matter which format they choose. DMU is the largest medical school in Iowa, but because it is only a medical school, it's small enough to avoid being overwhelming.
Degree: MPH
3. University of California, Berkeley
The University of California, Berkeley's MPH program ranks among the best online MPH programs, partly because it offers 5 concentrations for students to choose from. Each of these concentrations help learners address public health issues in California, the United States, and the world. Not only do students learn from top faculty members, but they also have access to plenty of resources that can help them as they graduate and begin their careers. For online learners and on-campus learners alike, this program promotes excellence.
UC Berkeley is an academic powerhouse. Its research has led to world-changing innovations, from advanced earthquake science to robotic legs. Many of its innovations have advanced the healthcare field, which makes UC Berkeley an exciting place for public health students. The UC Berkeley name is also widely recognized around the world, so an MPH from here can take students places in their careers. 8 Nobel Prizes are held by Berkeley faculty members.
Degree: MPH – 5 concentrations
4. Loma Linda University
Loma Linda University has some excellent online programs, including on the of the best online MPH programs. This MPH in Health and Wellness or Population Medicine gives students lots of flexibility for their studies. In addition to fully online programs, Loma Linda also offers hybrid programs for students who want to take some of their classes in person. The MPH programs help students address population-wide healthcare needs and the disparities that leave many of those needs unmet.
Loma Linda University is a Seventh Day Adventist school that remains completely focused on healthcare. Its programs include public health, medicine, nursing, and several others. LLU makes a top choice for students who value both faith and science. Students get to explore their faith while using their skills to help others. LLU's online programs provide the same vigor as on-campus classes, so learners can have the best of all worlds. Loma Linda University runs 6 hospitals.
Degree: MPH in Health and Wellness or Population Medicine
5. University of Massachusetts Amherst
UMass Amherst has two MPH programs: one in Public Health Practice and another in Nutrition. Both are counted among the best online MPH degree choices. These programs are part of a long tradition of health sciences at UMass Amherst. They empower learners to address today's most pressing health needs in different populations. Students from this program often move on to vibrant and exciting careers in public health.
UMass Amherst is one of the most well-known and well-respected public research universities in the United States. It regularly produces innovative research, and that research has a wide-reaching impact, including in the healthcare world. This school has developed a reputation for producing great things in the arts and sciences. Thanks to resources like its 7 million item library, UMass Amherst has everything a student needs to succeed. US News and World Report ranks UMass Amherst among its top national universities for 2020.
Degree: MPH Public Health Practice or Nutrition
6. A.T. Still University
The MPH from A.T. Still University is one of the best online MPH programs in the United States. ATSU's public health faculty members all have doctoral degrees, and they come from professional public health backgrounds. Online and on-campus students alike have benefitted from their extensive knowledge. As students learn and grow their professional skills, they also grow their confidence in the public health field.
A.T. Still University is unique, even among schools that only focus on medicine. ATSU is an osteopathic school, so it focuses on the whole person rather than just the symptoms of disease. This approach holds particular interest for public health students, as their studies address the needs of entire populations. This innovative, challenging university helps learners make a big difference in healthcare and beyond. A.T. Still is the first osteopathic institution in the world.
Degree: MPH
7. University of Southern California
The MPH from the University of Southern California offers 6 concentrations. Thanks to USC's high rankings and its recognition in the medical field, its MPH program is one of the best online MPH programs for those who want career advancement. This MPH program is challenging, and it empowers students to make a real difference in population healthcare. The program also allows for one-on-one mentorship, so students don't have to lose the personal touch that comes from face-to-face learning.
USC is a widely-respected private research university. It's a leader in healthcare, technology, and other areas that thrive with innovation. Students come here from all over the world to get a focused education with lots of forward momentum. USC's school of medicine has high rankings. It's also the oldest medical school in Southern California. As such, it plays a major part in local healthcare. USC is ranked among the top public health schools, according to US News and World Report.
Degree: MPH – 6 concentrations
8. University of Illinois at Chicago
The University of Illinois at Chicago has one of the best online MPH programs. Students can choose from three concentrations: Community Health Sciences, Health Policy and Administration, and Public Health Informatics. The Health Policy and Administration degree is available for those who have at least three years of experience in the field. These programs create a balance of flexibility and academic challenge. This way, learners don't have to compromise as they earn their degrees.
UIC is a challenging school committed to growth and diversity. As the university grows, so do its resources for students. A UIC education also comes at a great value, offering more affordability than most similar schools. This school excels in the sciences, including public health and other health-centered subjects. It values both academics and research, creating an innovative and rounded experience. UIC's School of Public Health recently established a new center for data analytics.
Degree: MPH – 3 concentrations
9. New York Medical College
The MPH from New York Medical College comes with 3 concentration choices. That's not the only reason why NYMC ranks among the best online MPH degree options. The program comes from one of the largest private health science schools in the United States. These online programs are designed for adults from all walks of life. All classes in this program are taught by accomplished faculty members, not teaching assistants, and even with the online format, students have plenty of opportunities to get to know their teachers and fellow students.
New York Medical College is part of the Touro College and University system. For nearly 200 years, NYMC has educated students in the healthcare field, empowering them to improve people's lives and address the most important healthcare needs of the day. This school prepares learners for a robust and challenging career, and because it focuses only on healthcare, it has the resources and faculty that it needs to propel these students forward. NYMC comes from a Jewish tradition and has a long history of fighting against discrimination for all populations. NYMC ranks among the top universities for research, primary care, and several others.
Degree: MPH – 3 concentrations
10. Emory University
Emory University's online EMPH compares to some of the best online MPH programs in the country. This program is designed specifically for working professionals, so learners get to work with a cohort of their peers. Though most of the program is online, it does require two sessions on campus. Otherwise, it has all of the flexibility that students need to balance life and school. The program covers advanced topics in public health, diving into disease prevention, communication and leadership, and more. Students are required to have three years of professional public health experience before applying.
Emory University has one of the world's leading healthcare systems. As such, it makes a top choice of earning a healthcare degree. As a private research university, Emory values innovation and excellence in learning. Its discoveries have made an impact on the healthcare world. However, its research does not undermine its teaching. In fact, Emory maintains a unique balance between teaching and research. Students get the best of both. Emory University runs the #1 hospital in Georgia and Metro Atlanta.
Degree: EMPH for Working Professionals
11. Mercer University
Mercer University's MPH program is designed to lead students into fulfilling careers. It addresses population healthcare and shows students how to address health disparities among various groups of people. Students get a well-rounded degree that can help them move in a variety of directions, depending on their career goals. As a result, it's one of the best online MPH degree programs for those who want a generalist approach. As students here develop their healthcare skills, they also develop their leadership skills.
Mercer University prides itself on making a difference in the world. It has a focus on innovation that attracts forward-thinking students. As one of the oldest universities in the US, Mercer has always been a leader in education. Mercer has had high standards for itself, its faculty, and its students from the beginning. Students learn to rise and meet new challenges with confidence and a clear vision. Mercer University has a distinct focus on service, which is why The Princeton Review has named Mercer among its "Colleges with a Conscience."
Degree: MPH
12. University of San Francisco
The online MPH from the University of San Francisco has 3 concentration options: Community and Public Health Practice, Health Policy Leadership, and Behavioral Health. All three teach students how to empower populations and help people take control of their healthcare. Students gain a deeper understanding of population-wide healthcare, learning how to help communities, states, countries, and even bigger populations. Its online options are some of the best online MPH programs available.
USF is a Jesuit Catholic university that welcomes people of all faith backgrounds, including those who don't come from a faith background at all. This school follows the Jesuit tradition of deep study and using that deep study to create a positive impact on other people. Learners at USF benefit from rigorous academics, collaboration, stretching their limits, and social responsibility. USF is ranked as one of the best colleges for veterans.
Degree: MPH – 3 concentrations
13. Dartmouth Institute
Dartmouth College's MPH program is generally a hybrid program, combining mostly online learning with three weeks spent on campus. However, due to the COVID-19 pandemic, this year's first "on campus" week is being held virtually. Hybrid or otherwise, Dartmouth has one of the best online MPH degree choices. The program is designed for working professionals who want to take their public health careers to the next level. Students take one course at a time, so while the program covers challenging material, it's not overwhelming for those who need to balance work and school. The program is challenging and encourages a lot of discussion in the virtual classroom.
The Dartmouth Institute for Health Policy and Clinical Practice comes directly from Dartmouth College, and world-renowned school known for its academic challenge and upward mobility. The Institute focuses on society's most pressing healthcare concerns, and it empowers students to address those concerns. At The Dartmouth Institute, students benefit from cutting-edge research and thorough teaching. US News and World Report ranks Dartmouth #13 among National Universities.
Degree: MPH
14. Loyola University Chicago
Loyola University has one of the best online MPH programs in the US. The program is inspired by Loyola's commitment to social justice and service. It helps learners understand how to promote quality healthcare across populations of all sizes. Students move on from this program to help communities of all sizes, from neighborhoods to the global population. Challenging yet flexible, this MPH is widely sought by justice-minded students who want to change the world without upending their own worlds to do so.
Loyola University is a Jesuit Catholic school that's dedicated to helping students find and achieve their calling. Loyola enjoys high rankings in several areas. Its challenging academics and talented instructors mean that students can broaden their horizons while at school. Even online students can expand their worldviews at Loyola. Loyola was ranked among the best grad schools for public health, according to the US News and World Report.
Degree: MPH
15. George Washington University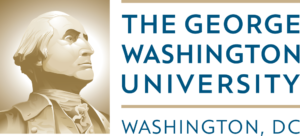 George Washington University offers the only MPH program available in Washington DC. For many students, this fact alone makes it one of the best online MPH degree choices. The DC location puts the school right at the heart of important healthcare changes and policies. Aside from the location, this MPH degree offers top academics, practical learning opportunities, and all of the same quality teaching that students get on campus. Students can also tailor their learning experiences to their own needs and goals.
GWU is a school for students who want to change the world. Students move on to make changes at a policy level. They impact their communities, and they use their know-how to do it. GWU has a diverse student community, and these students enjoy being challenged, learning from passionate faculty members, and taking part in a vibrant learning experience. GWU's public health school is ranked #12 in the nation by US News and World Report.
Degree: MPH
16. University of South Carolina
The University of South Carolina has an online MPH with 2 concentration options. As one of the best online MPH programs, it was designed to equip students who want to create lasting change but need to balance their school lives with their current work and other responsibilities. One concentration option was designed for people in public settings, and the other was designed for overarching policy change. Both concentrations sharpen leadership skills and deepen public health knowledge.
USC may have started with humble beginnings, but it's now a major research university that values academic leadership. This school has a thriving culture of excellence that benefits online students and on-campus students alike. As South Carolina's flagship university, USC has lots of resources and opportunities to go around. It has also earned several recognitions from major publications. USC ranks in the top 3% in the nation for African American graduates.
Degree: MPH – 2 concentrations
17. University of Vermont
The University of Vermont has one of the best online MPH programs in the state. This program focuses on putting patients first. It teaches students how to recognize the most important health issues and address those problems with authority and leadership. In addition to teaching advanced public health concepts, this MPH sharpens critical thinking skills, confidence, and communication abilities. Learners benefit from top-notch faculty members and state of the art facilities. Even online learners benefit from having so many resources at their fingertips.
The University of Vermont is a well-recognized public research university. As an Ivy school, it carries no shortage of academic prestige and challenge. Students are encouraged to think outside the box and share their ideas. Many students enjoy the class sizes at Vermont, which are small enough to feel personal but large enough to provide necessary resources. The University of Vermont is ranked among the top 50 schools for public health.
Degree: MPH
18. Medical College of Wisconsin
The Medical College of Wisconsin's MPH is one of the best online MPH degree options. That's partly because MCW is completely focused on healthcare. Students get to zoom in on the most important healthcare topics that their communities face, which is especially important for those who want to study public health. The MPH program is designed to help students become public health leaders. Experienced faculty members teach students how to communicate complex health topics in a way that benefits communities.
The Medical College of Wisconsin is dedicated to academics, research, and discovery. This vibrant learning community values collaboration, even among online learning cohorts. Students start with a spark of curiosity, and they grow that curiosity over the course of their learning at MCW. Students also learn to grow and adapt as the medical world evolves, so they'll be ready for whatever the future of healthcare throws their way. MCW faculty members are practicing professionals and researchers, which allows students an up-close look at the world of healthcare.
Degree: MPH
19. Johns Hopkins University
Johns Hopkins University offers a part-time, online MPH program. The program is flexible, and students can take 1-3 courses at a time. The classes themselves are challenging, however, as one might expect from Johns Hopkins classes. This combination of challenge and flexibility makes this program one of the best online MPH programs. In addition to fully online options, this program can also be taken in a hybrid format. In any case, it teaches valuable public health skills that help students empower communities.
Johns Hopkins University is a top-ranked, challenging school where students go to explore new ideas and expand their horizons. Johns Hopkins is home to the Bloomberg School of Public Health, which is the largest public health school in the nation. With very small student to faculty ratios, this school lets students get to know their professors and their classmates. The Bloomberg School of Public Health at JHU has been ranked #1 by US News and World Report since 1994.
Degree: MPH Online
20. Temple University
Temple University offers an MPH with 5 concentration options. Each concentration provides flexibility and options for working professionals who want to expand their public health careers. From Epidemiology to Policy and Management, these programs are counted among the best online MPH degree options for students who want to make an impact on the world around them. No matter the size of the population they serve, Temple MPH students help people with their leadership skills and advanced public health knowledge.
Temple University began as a night school. Today, it's a well-respected university that has earned several awards and recognitions. As a research university, Temple stays at the forefront of new medical discoveries. Students benefit from some of the latest innovations and news in healthcare. Because Temple stays at the helm of an ever-changing world, students also learn flexibility so that they can adapt as healthcare changes. According to US News and World Report, Temple University is ranked among the nation's top 50 public schools.
Degree: MPH – 5 concentrations
21. Boston University
Boston University has a thriving MPH program, and thanks to its 9 add-on certificate choices, it's one of the best online MPH programs that students can choose from. This program can be taken fully online, on-campus, or as a hybrid program. Students can also choose the time frame that works best for them, whether that time frame is 1 year, 16 months, or 2 years. The program blends academic challenges with logistical flexibility, combing the best of both worlds for a top-quality education.
Boston University is a large, thriving school that makes a big difference. This school is innovative and technologically forward, so online students can rest assured that they'll get all the resources they need from their learning experiences. As a private research university, Boston University is a hub of new discoveries. It's also a great place to grow as a person, develop ideas, and take part in important discussions. BU's school of public health is ranked #8 among graduate schools in the US.
Degree: MPH – 9 add-on certificates
22. Tulane University
Tulane University offers a total of 5 online master's level public health degrees, four in environmental health sciences and one in community health sciences. In environmental health, the options include the MPH in Disaster Management, the MPH in Occupational and Environmental Health, and the MPH in Occupational Health and Safety, as well as an MSPH in Industrial Hygiene. Together these degrees address the needs of mid-career professionals looking to advance and grow into leadership roles. The degrees prepare graduates to assess, address, and monitor the environmental factors that impact health.
The MPH in Community Health Sciences is Tulane's newest online MPH. This student-focused degree emphasizes leadership skills and the know-how to work with communities in addressing health disparities. The program covers the behavioral aspects of community health, monitoring and evaluation skills for community-based programs, and community training methodologies. The ultimate goal is to develop a public health workforce with the skills to promote community health, well-being, and health equity. In-person, academic residencies give this program an edge, providing career-focused networking opportunities among peers and with professionals in the field.
Tulane University is a unique school with passionate students and equally passionate professors. The school values having a diverse study body, with health equity as a school-wide focus across disciplines. The online student experience is a key driver for the school, with dedicated, full-time faculty committed to creating a dynamic virtual learning community.
Degree: MPH – 4 concentrations; MSPH –1 concentration
23. Drexel University
Drexel University is one of the best online MPH degree choices for students who don't want to take the GRE. This program does not require students to take the exam. It does provide a challenging and worthwhile degree for students who want to take their careers to new heights. This MPH program provides lots of flexibility with its online format, and the 4 concentrations mean that students can pick which MPH program works best for their career goals.
From its cooperative education approach to its dragon mascot, Drexel University stands out among colleges. All of Drexel's degrees are inherently interdisciplinary. While students move their careers to the next level, they also get a well-rounded scope of knowledge that can help them make critical decisions after graduation. Drexel also values entrepreneurship and leadership skills, helping students gain a competitive edge by carving out their own paths. 92% of public health students at Drexel receive a scholarship.
Degree: MPH – Global Health or Executive
24. University of New England
The University of New England is one of the best online MPH programs for leadership-focused students. The program takes students to new skill levels. Students learn how to best advocate for different populations and how to reach people to provide a deeper understanding of healthcare needs. Through its online format, this MPH lets students keep up with their work lives as they learn the skills they need to take their careers further. In addition to the full MPH, the University of New England also offers a graduate certificate track.
The University of New England is a great destination for healthcare workers, nutritionists, social workers, and more. This school has a well-managed online program that many people in these professions love. UNE's online school provides the same quality and care that one would find on campus, but it also provides flexibility. As Maine's largest private university, UNE has plenty of resources and connections to support its students. This school focuses on whole-person education and cooperation. According to the Brookings Institute, UNE is the #1 college in Maine for increasing career earnings.
Degree: MPH
25. Simmons University
The online MPH at Simmons University is an MPH is Health Equity. It's one of the best online MPH programs for those who are specifically interested in ending healthcare disparities among different populations. This program recognizes the intersection between healthcare and social justice, and it prepares students to bring social justice into healthcare on a population-wide level. Students learn how to advocate for populations of all sizes, from small communities to the world at large.
Simmons is a small, private university. While many schools focus on either career training or the liberal arts, Simmons blends both into a full, rounded education. Simmons has several great online programs, which provide the same educational quality as their on-campus counterparts. Students get the flexibility and support they need for continued success as they build their careers. The MPH at Simmons does not require a GRE score.
Degree: MPH – Health Equity
Why Should I Get My MPH Online?
Many universities offer several program options and specialties for their MPH online degrees. Most specialities can be achieved, and interdisciplinary options are also available in study areas like Global Health, Community Health Sciences, Health Care Management, Health Policy and Economics, and Infectious Disease.
In the employer world, online MPH degrees are largely indistinguishable from traditional learning. Negative attitudes towards an online MPH degree are extremely rare, and often, online MPH programs are recommended for their flexibility. On paper, an online MPH degree is simply listed as "MPH," not "online MPH." An online MPH is well worth the investment for working professionals.
How Do I Choose an Online MPH Program?
Choosing an online MPH program can be one of the harder tasks, since students aren't limited to only those programs in a seleced city or state. Things you'll want to pay attention to are accredidations, interdisciplinary offerings, program length, and style of learning focus.
How important is CEPH accreditation? It's not essential, but you may hit roadblocks later without it. CEPH accreditation esures that a graduate MPH program meets professional specified criteria and standards for quality. Ensuring an online MPH has some public health program accreditation — and, if possible, that it meets CEPH accreditation criteria — is an important step, and finding this information is easy through the CEPH website, which lists CEPH accredited schools and programs. Other accreditations are also an option; as long as a program meets some set of standards, it's worth looking at.
Some schools offer interdisciplinary public health degrees which allows students to design their own speciality, while others require you to choose from listed concentrations. Online MPH program length varies — some accelerated programs are as short as 12 months, while others require 2.5 years and do not have accelerated curriculum.
Different online MPH programs take different approaches to curriculum; some maintain a more theoretical approach, while others focus more on practice-based curriculum. Practice-based curriculums for an MPH allow students to immediately apply new skills, and is designed this way to account for those who are enrolled in the program mid-career, while a theoretical approach delves more deeply into concepts.
Can I Do an Internship with an Online MPH Program?
Internships for public health students are a good way to gain experience and skills in different public health specializations. Public health internships are separate from MPH programs, but are often recommended in tandem. Doing an MPH program online versus in person does not lessen internship opportunities, and prerequisites are the same — GPA and test scores will be required, as well as supplemental material like references, essays, and supporting documents. As public healh internships are an excellent chance to further skills in the specialty you're interested in, students generally opt for internships later in their education, or immediately after graduation. This way, students are experienced enough to be an asset on the job, but also are able to gain skills in their field.
Taking MPH internship opportunities can help boost your resume, and put students on a more secure track for employment. Many universities that offer MPH programs and MPH online degrees also have public health internship opportunities for qualifying graduate students.
Relevant organizations also generally offer public health practicum opportunities, such as federal government agencies. Some of the most common are World Health Organization internships (WHO internships), American Public Health Association internships (APHA internships), Centers for Disease Control and Prevention internships (CDC internships), Society of Public Health Education internships (SOPHE internships), and Health Resources & Services Administration internships (HRSA internships). Local organizations, like local clinics, non-profits, and other professional organizations also often have public health internship opportunities, ensuring students can find an opportunity that lines up with their skill-set.
The importance of practicum to students comes up in a few ways. As mentioned above, public health practicum opportunities like public health interships during an MPH program give students valuble hands-on experience, which is both essential to learning and can influence public health employment opportunities post-graduation.
Related Rankings:
25 Most Affordable Online MPH Programs